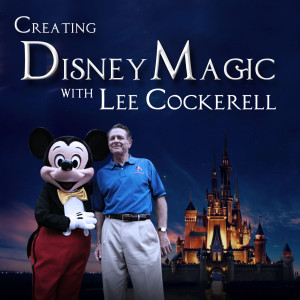 Every Tuesday morning, we deliver a new episode of Creating Disney Magic to help you get better every day. Whether it is leadership, management, or customer service, we give you a 15-minute lesson of inspiration or advice drawn from my career at Hilton, Marriott, and Disney. Usually, we focus on a common sense approach you can apply to your career or business right away.
If you find value in these episodes, drawn from my career at Hilton, Marriott, and Disney, would you consider nominating Creating Disney Magic for a 2016 Podcast Award?
How to Nominate Creating Disney Magic
Visit podcastawards.com before the deadline on April 30, 2016.
Nominate Creating Disney Magic for both the People's Choice and Business Categories.

Scroll down the screen until you see the categories.
People's Choice and Business are the first categories listed on the left side.

Enter this information for each category:

Podcast Name: Creating Disney Magic
Podcast URL:    blog.leecockerell.com

You will have to enter your name and email address. This is to ensure a single person does not nominate their own show over and over again.